A trip to Germany with VWDS AVERT Team
Business trip to meet in person the AVERT Team from VWGIS
About VW Digital Solutions

After a long journey of planning and organising, the first joint meeting with the colleagues from the VWGIS AVERT Team finally took place in Braunschweig, Germany.
At the end of September we, as VWDS Team AVERT, had a business trip to meet our colleagues of the VWGIS AVERT Team from Germany.
What is an AVERT Team?
For those who don't know, AVERT stands for Antivirus Emergency Response Team and our task is to protect the Volkswagen Group from viruses, malware, exploits and other potential attacks on the IT infrastructure of the group.
However, the topic of endpoint security involves much more than "just" detecting viruses. We are responsible for the protection of the Volkswagen Group in production, server and office areas with different products and characteristics, including the encryption of confidential and secret data and the prevention of possible data leakage from the Group. These are the daily challenges that we face every day and every week always as a team. A unified Team!
The AVERT Team in VWGIS was created in 2017 and in 2019 it was decided to expand the AVERT team to Portugal. Therefore, the VWDS AVERT Project was born and started to work in 2020 with the German Team in order to meet the constantly growing range of tasks in the multiple environments.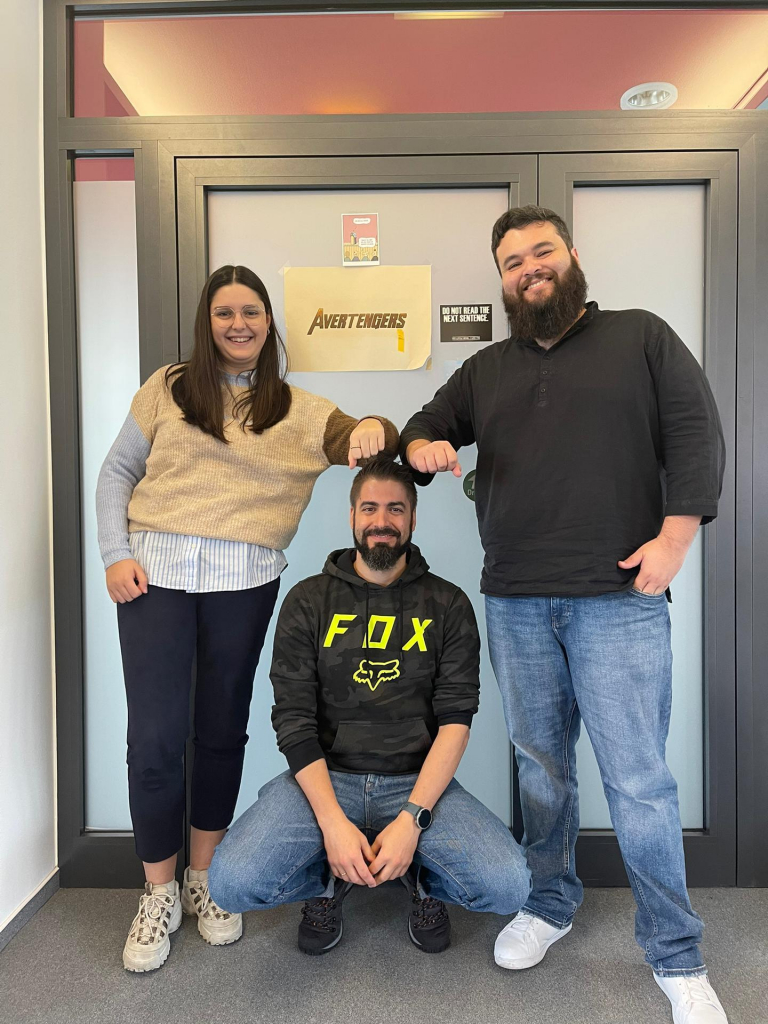 So far, all the plans to train us and to sharpen responsibilities across the teams on site, at Braunschweig, were on hold due to the COVID-19 pandemic. However, that was not a showstopper for us. All interviews, trainings, SCRUM sessions and service reviews took place remotely via Teams and the result was amazing. That is currently our main communication method.
Then, finally, after the COVID situation stabilized, the opportunity just arise and a visit to Germany could finally be planned for September 2022.
Even though the week was completely planned, including an advanced training from the manufacturer of our software, an internal team workshop on "Strategy of Endpoint Security" or a retrospective of the last two years, there was always time to exchange ideas on a personal level and get to know each other even better.
And we would love to highlight that our cohesion levels as a Team are so high that we all are recognized as the "Only Team" by our peers. And this trip just confirmed that!
Of course, there was still time for a Braunschweig walking tour before we closed our trip with a factory tour of the main plant in Wolfsburg and, of course, a visit to the Autostadt for all colleagues, including the mandatory and so famous "VW-currywurst".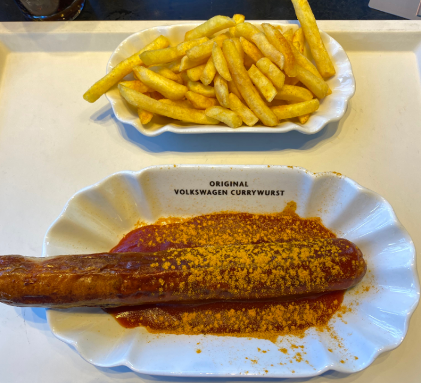 To sum up the results of this week, we do not want to withhold the feedback from the German AVERT Team:
"Thanks to all for the lovely and humble week. After this week it seems to be more clear than before that there is no GIS and DS Team. It's just one Team based in Germany and Portugal. And it's the achievement of everyone that it is how it is. I'm highly motivated to repeat this at the Portuguese side"
Fabian Herlemann – VWGIS AVERT Team Leader
For us, it was a pleasure to meet all of our colleagues. Moreover, the emotion in our eyes were an evidence of that when we said farewell in our last day with the team.
Du bist der beste!
This is an opinion article and doesn't necessarily reflect the Volkswagen Group view.