Our Culture:
Join the ride of happiness
Make this incredible journey worthwhile
Our culture
At VW Digital Solutions we believe that anyone can be an explorer, an adventurer and a pioneer in its own way.
That's why we are hands-on to boost your talent and help you thrive with confidence. In this outstanding journey, happiness is not an empty word. It's our way to make things done.
We are committed to decode the word fail
For us failure is no longer a thing to avoid, like a black-hole in space or an elephant in the room. Failure is the right path to success and to innovation, the ultimate synonym of learning.
So, here you'll be invited to speak up, to be involved into the process and to try new things, always in a safe and familiar environment.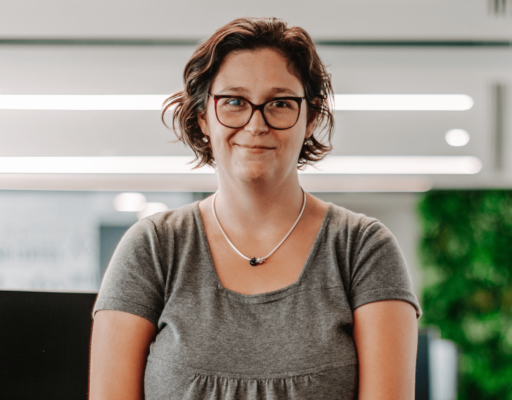 Driving the future is not a solo mission.
It's a shared experience"
Team Testimonials: Albertina Soares
MAN | Digital Hub
Our Values
This is our Fuel
These values are shared by the Volkswagen Group and part of the Together4Integrity strategy.
Events & Learning Station
We are boosting the conversation around tech.
Our benefits
Personal development
Udemy business account
Language classes
Access to partnerships and discounts
Wellbeing
Gym discount
Mental and physical health workshops
Professional counselling
(Mental, Social, Financial, Legal, Nutrition)
Wellness
Health Insurance
Life Insurance
Pension Fund
Transport
Commute allowance
Discounts on VW Group vehicles
Find all the Job Opportunities.
Let's do it now.