"Next week we will work remotely" – Wait, what?
How an HR team adapted to an online job in Portugal
About VW Digital Solutions

The transition from Office Based to Remote Work
Volkswagen Digital Solutions, from a 100% office based company to work remotely in a week
If two years ago someone said we would be all working from home, I would have looked them right in the eyes and laughed. Don't get me wrong, I knew that there are companies that already work remotely for some time, I just didn't think we at Volkswagen Digital Solutions would be able to adapt and transform our way of work so fast. When the pandemic hit us, we were clearly not prepared but instead, mentally aware that we needed to adapt to this new reality.
The HR challenge: It is all about people
Human Resources is all about people and our team had to figure out how to support our teams remotely. Up to March 2020, most of our processes still relied solely on physical human interaction. The challenge was to make these transitions quickly. We started by adapting our recruitment process, redesigning our onboarding, and changing our routines. Since we are growing at a fast pace these were crucial steps to keep things smooth.
After these quick adaptations, one of the things we had to work on was the employee journey. The employee journey starts from the moment someone says "I accept that job offer" until the last day of the contract. For the new colleagues, and since we were all working remotely, the 1st contact would be online. We worked towards establishing a strong and trusting relationship from that moment on. After some trial, error, and new ideas implementation, we were able to build a solid base to continue improving. The colleagues that were already with us, adapted very well. We were actually impressed by how easy it was for our teams to transform their routine from the office to working from home. It was our job at that moment just to make sure that they had everything they needed to thrive.
Communication, communication, communication
From my personal experience, and after some time, the biggest challenge became the wellbeing of our people. Is everyone feeling ok? Does someone need help? Since we were not seeing each other on a daily basis, communication became a crucial factor to assess all of these key social aspects. We all know how important it is especially when working remotely. Communication has not only to be increased but also to become better. Creating a network of people that will share with us and support us, like team leaders or team influencers, are crucial to understanding what is the mood of our people and more importantly if there are specific cases where someone is needing specific help. We are all aware how working from home can become tricky sometimes, especially when in quarantine.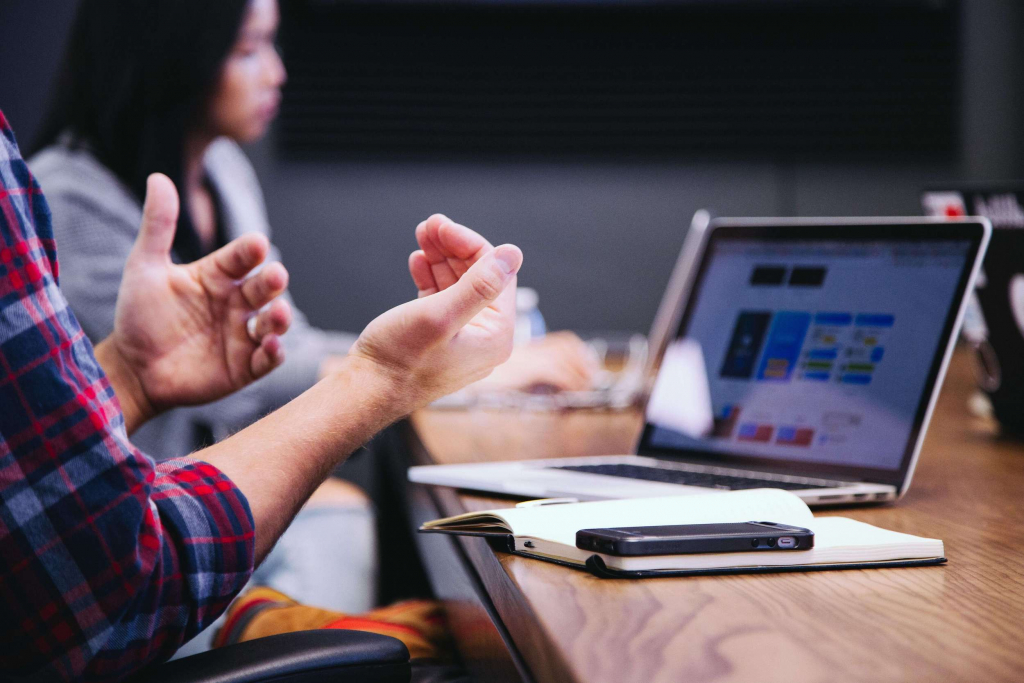 Another thing we learned related to communication, was the fact that because we were not seeing each other, the way we were writing messages, talking on calls, or the body language during videos had to become more conscious. Misinterpretation was right around the corner and it can be tricky to "read the room". With time everyone grew on this matter, but it was important to bring the topic up, discuss it, and spread out some guidelines.
A long way to go
Still, today, although we are not in quarantine and adapting to a future hybrid working model (possibility to work from the office or working from home) we still have some particular challenges. But it's part of our growth. We have started a new path and accomplished great things together. We are aware that we still have a journey ahead of us and lots to learn, but we couldn't be more excited about it. Bring it on!
Summary:
From one week to another, Volkswagen Digital Solutions became a remote company
The recruitment process and onboarding were the first things to change
Volkswagen Digital Solutions teams adapted quite well to this transition
Employee journey is crucial – the moment that someones accepts a job offer until the last day of contract
Communication is key to work as a team
The company is adapting to a new future hybrid working model – possibility to work from the office or working from home
Volkswagen Digital Solutions still has a long way to go, but everyone is excited with the future ahead
This is an opinion article and doesn't necessarily reflect the Volkswagen Group view.