2 months after my onboarding, now what?
"A Project made of People"
About VW Digital Solutions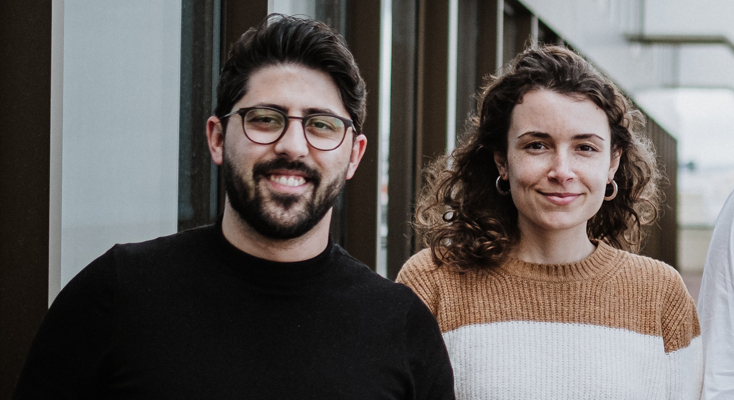 Hello everybody! :)

Here André & Jéssica and we are about to drive you through our first two months at Volkswagen Digital Solutions. We joined as Trainees in the SAP SuccessFactors Team and we could start by telling you about the whole recruitment and selection process until we joined but we prefer to jump right to our experience since day one.
Our Kick-off at Volkswagen Digital Solutions
The first day was just the beginning of this amazing journey so far. When we first arrived the onboarding team welcomed us together with all the other colleagues and they showed us the corners of the house (it means, the office). Everyone helped us setting up all the things that we needed to begin our path in the VWDS family. As you know, the first day has always plenty of new information and all the support we received was very welcomed. This was the first time that we felt the solidarity and spirit of union, which is reflected in our values. Everyone knows that solidarity among us make us feel like part of a whole and that we have a common purpose.

After all the initial trainings, we begun the process of learning SAP SuccessFactors from scratch with the help of our teammates (a little bravery is needed when we are facing new challenges!). Nowadays, the predominant methodology in the IT industry is Agile and VWDS adopted it. This is a smart and modern approach that helps the team to achieve goals more efficiently and it was when we started to participate in the meetings that we understood what Agile was and its benefits.
SAP SucessFactors: A project made of People

One other thing that we acknowledge since we joined, it's the importance of our project of digital transformation in the Human Resources field of VW Group (we can't be more excited to be part of it!). It is a big opportunity for us to learn and evolve as professionals in this SAP SuccessFactors implementation. We will also learn and evolve as professionals, and find out how the whole process of implementing a project of this magnitude from scratch unfolds for a number of users as large as the VW group, who will soon be using SAP SuccessFactors in their daily basis.We are working with teams from all over the world with a common purpose and it's a chance of interact with colleagues with different and unique visions that will help us along this journey to achieve our mutual goal.

If we have to mention one thing that was crucial in our first months, we have to say our team. Well, what can we tell you about it? We couldn't have found a team that welcomed us better than this one! Everyone made themselves available to guide us in our path. We also felt that this team is like family, where communication and transparency are the key to success. Our teammates are always available to spend some time teaching us and giving advice when needed. If you're looking for the meaning of "Team", here you'll find it, for sure!
The Present that is running to the Future

On top of this, we still have an incredible amount of benefits provided by Volkswagen Digital Solutions. Being in a company that has the sense of responsibility towards the well-being of the employees, not only physical but also our mental health, make us feel like we are in the right place. Besides healthy food at the office and extra vacations days, we still have technology vouchers and home allowance so we can have the latest technology and an office in the comfort of our home!

Like everyone else, we have great expectations for this journey that just started! For sure, we want to get more knowledge in SAP SuccessFactors to became more autonomous in order to be able to help our team in the future and grow as professionals and human beings. We already learnt so much with these talented and kind people that are crossing our paths that we can only expect it to continue from now on.

This is an opinion article and doesn't necessarily reflect the Volkswagen Group view.